"An empty room is a story waiting to happen, and you are the author."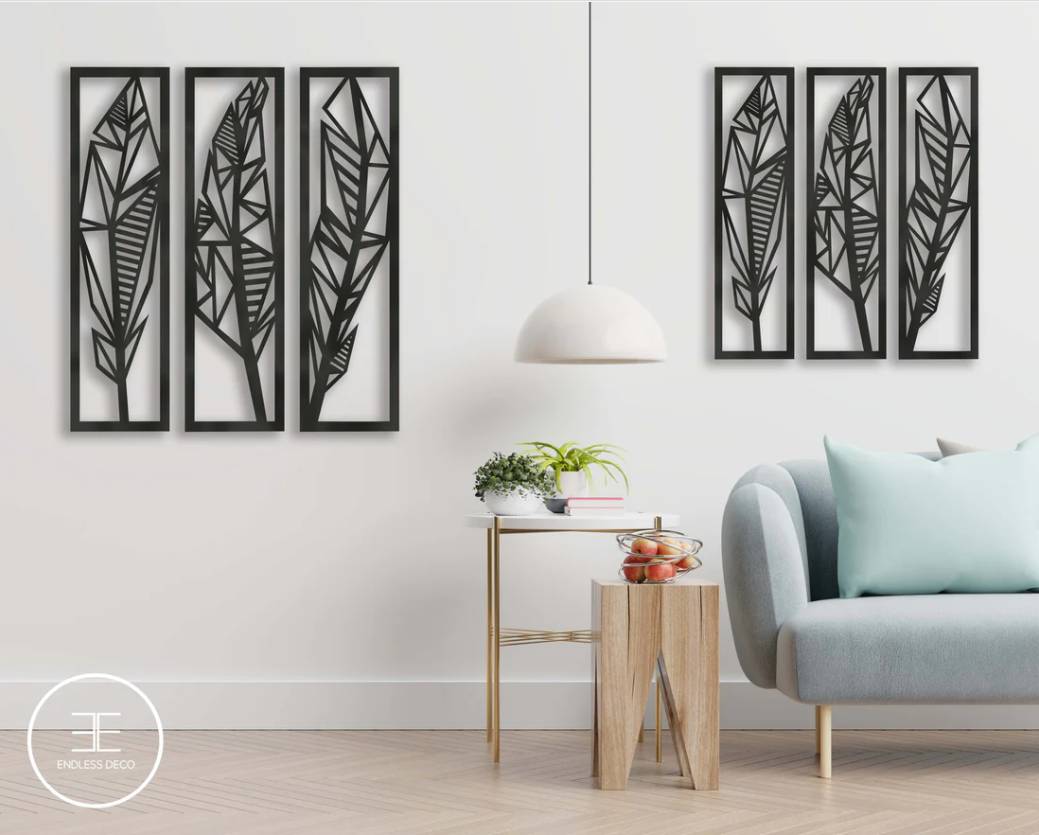 3 Feather Panel
Elevate your space with our three-leaf metal wall panel. It's a cool mix of modern style and a touch of industrial charm. Spruce up your decor with this eye-catching piece!
Check It Out
Reach Out To Use For Custom Designs
ABOUT US
Endless Deco is an art decor company located in the heart of Miami, Florida.
We draw our inspiration from the rich culture of our hometown, as we are immersed in a community filled with creativity, diversity, and a deep appreciation for art. At Endless Deco, we aspire to provide high-quality, lightweight American steel wall art that not only adorns your spaces but also tells a story. Our commitment to superior craftsmanship and a deep connection to our roots ensures that every piece we create is not just an ornament, but a piece of art that resonates with the spirit of our hometown.